As one of the owners of Bandolier Brewing is a Mexican-national, our kitchen offers authentic Mexican street food under the title, "Las Garnachas" (Mexican slang for street food). Our menu Includes slow-cooked beef tacos in salsa verde and deep fried, poached chicken flautas, our menu is small but tasty. We strive to make our food as authentic as you would find on the streets of Mexico City.
Tacos
Pork Taco
Tacos de cochinita pibil
Yucatán-style pork tacos from South-East Mexico. 12 hour slow-cooked pork marinated in a blend of achiote spices and fresh citrus juice. Served in a white corn tortilla with diced white onion, coriander and tomato habanero salsa.
Chorizo and Potato
"Ropa Vieja"
Northern Mexico-style taco. 12 hour slow-cooked beef swimming in salsa verde served in a flour tortilla with refried beans and jalapeños.
Shrimp Taco
Inspired by the Pacific coast of Mexico
Deep fried tempura battered prawns served with our house made pickled red cabbage and chipotle mayo in a flour tortilla.
$7 each or 3 for $20
Quesadillas
Blue corn quesadillas grilled with your choice of:
Oaxacan-style cheese, corn, and zucchini; OR
Mushrooms and Oaxacan-cheese.
Served with your choice of our house made salsa:
Salsa verde; OR
tomato and habanero.
Serving of 2 for $9 with salsa
Bar
Gippsland Spirits
| | ABV | $ |
| --- | --- | --- |
| Loch Dry Gin A classin London Dry style gin. | 41% | 12 |
| Loch The Weaver Gin Navy-strength gin featuring locally sourced Australian native botanicals | 50% | 13 |
| Wild Dog Gin Smooth and aromatic gin featuring lemon myrtle sourced from Wild Dog Winery, Warragul. | 42% | 13 |
| Natural Distilling Co. Linalool Gin Featuring the organic compound, linalool, this slightly sweet, pink gin has notes of berries, rose petals and cinnamon. Recommended with soda water or lemonade. | 38% | 13 |
| Natural Distilling Co. Beta-C Gin Savoury and slightly spicy, with notes of chilli, bush pepper, hops and rosemary. | 42% | 13 |
| Loch Vodka Premium vodka distilled by hand in small batches using Alembic pot stills. | 40% | 12 |
| Loch Single Malt Whisky Distilled from their Best Bitter beer malt profile and barrel aged in bourbon, tawny port or sherry barrels, depending on the release date. Highly recommended with only a single block of ice. | 49% | 15 |
Spirits
| | ABV | $ |
| --- | --- | --- |
| Artika Vodka Australian made, multiple award winning and cheap. What more could you ask for? | 37% | 9 |
| BeGin Same deal: Aussie, award winning and cheap. | 37% | 9 |
| Johnnie Walker Red Label Don't drink it straight | 40% | 10 |
| Canadian Club 100% rye, blended whisky. | 40% | 10 |
| Beenleigh Double Cask Rum Aged 5 years in brand and bourbon casks. Rich, spiced fruit flavours. Great with coke or just on the rocks. | 40% | 11 |
| Maker's Mark You know the deal – you probably got a bottle for your 21st. It's pretty good | 40% | 11 |
| Sierra Silver A white tequila for sipping or shooting. Likely to bring back some old memories. | 38% | 12 |
| Tequila Reserva 1800 Añejo A high-quality sipping tequila. Double distilled and aged in French Oak for a minimum of 14 months. | 38% | 14 |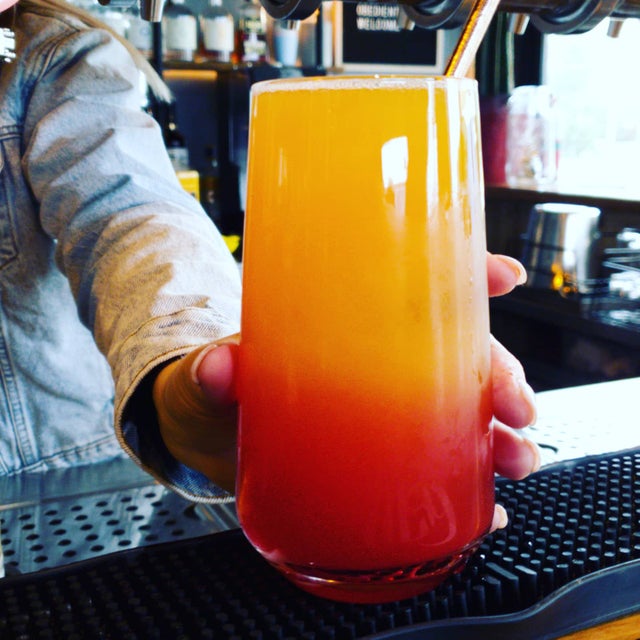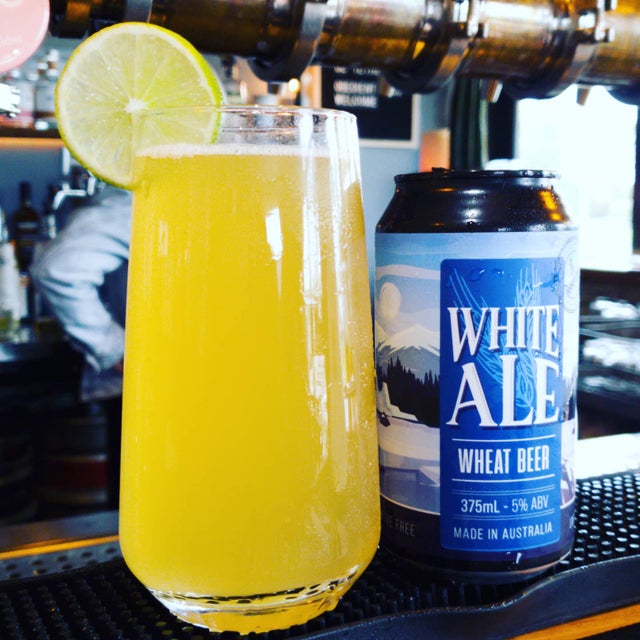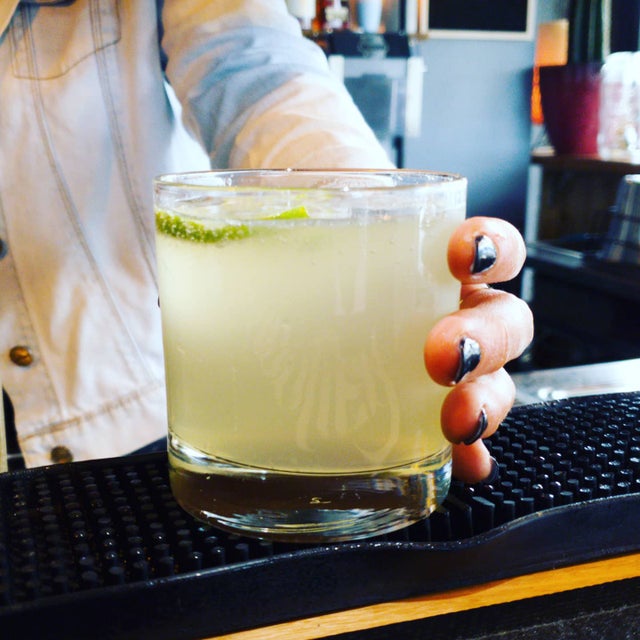 Beer Cocktails
| | $ |
| --- | --- |
| Mexican Sunrise A twist on the classic cocktail. Tequila, grenadine and a splash of orange juice in a schooner of our Number Juan Mexi-corn Lager | 18 |
| Hard Shandy The original grandma drink with an extra kick. Whisky and a dash of lemonade in a schooner of Bandolier White Ale. | 17 |
| Bandolier Burro The grown-up's Moscow Mule. Vodka and fresh lime wedges topped with our alcoholic ginger beer. | 17 |
| Beer's Knees Something a little sweeter. Gin, fresh lime juice, honey and bitters in a schooner of Number Juan Mexi-corn Lager. | 17 |
| Beergarita Not sweet or for the faint-hearted. Tequila Reserva 1800 Añejo, Cointreau and lime juice, topped up with our Pale Rider XPA. | 18 |
Wine
| | Gls/Btl |
| --- | --- |
| Press-ecco Press Cellars, Warragul. | 8/30 |
| Sauvignon Blanc Wild Dog Winery, Warragul | 9/35 |
| Chardonnay Avon Ridge, Maffra | 9/35 |
| Pinot Noir Avon Ridge, Maffra | 11/40 |
Something Sweeter
| | ABV | $ | Size |
| --- | --- | --- | --- |
| Apple Cider | 4.5% | 7 | 330mL |
| Passionfruit Cider | 8% | 9 | 330mL |
| Giner Beer | 8% | 9 | 330mL |