At Bandolier Brewing, we aim for classic beers styles that taste good. It's as simple as that. That doesn't mean we're not trying something new. It just means our beer is something better than a passing fad.
Our beer list is ever growing, and we are regularly brewing test batches of new recipes, so there is often something new to taste and discuss with us. Stop by the brewery, we welcome the feedback!
See Something You Like?
All of our beers are available for click and collect from the brewery, with many available for mail order Australia-wide or for purchase at a number of stockists across Victoria.
Bandolier Draught
Our new flagship quaffer.
Full flavoured, full strength and at least 45% less carbohydrates than our other beers.
4.2% ABV
Pretty Penny Copper Ale
Featuring a range of specialty crystal and red malts, the Pretty Penny is for those seeking a bigger malt backbone to their ale. A subtle hit of bitterness from early addition hops give way to a slightly sweet, toffee and caramal finish. Perfect with food or on its own, from a glass to enjoy its deep copper hue.
6% ABV
Number Juan Mexi-corn Lager
Named after our head brewer's father-in-law, Number Juan Mexi-corn Lager is just like its namesake – friendly and approachable. A classic pilsner incorporating malted corn, resulting in an easy drinking, sessionable lager. Light on bitterness but not on flavour. Drink ice cold from a glass for maximum enjoyment.
4.5% ABV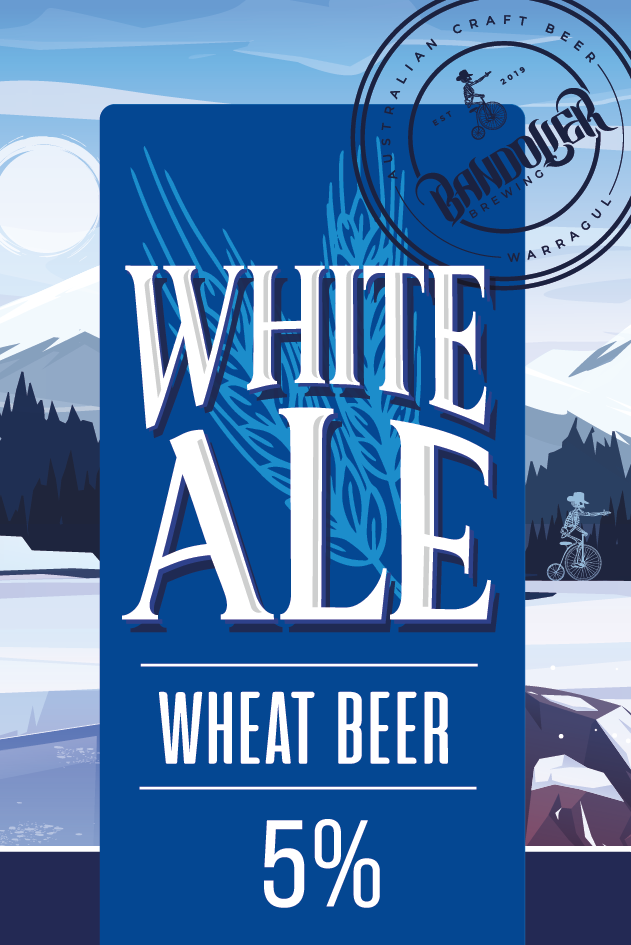 White Ale
Inspired by some of our favourite European wheat beers, this White Ale includes a blend of malted and unmalted wheats with fresh coriander seed and orange zest added. This has resulted in an aromatic and refreshing wheat beer with a dry finish. Best enjoyed from a glass.
5% ABV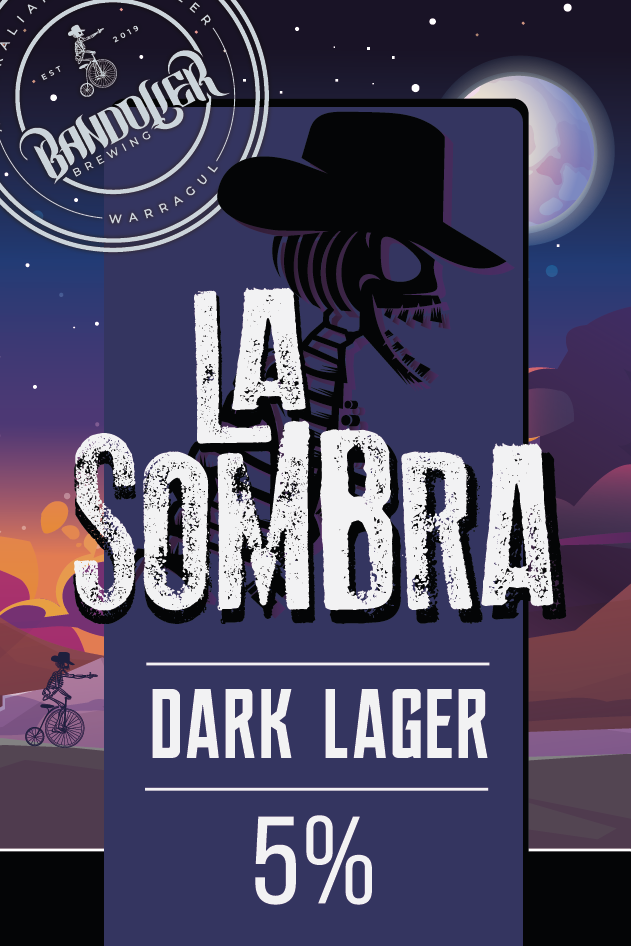 La Sombra Dark Lager
A newer member to our family of core range of beers. This one is far more smashable than it looks! Medium bodied lager with a sweet but subtle chocolate hit and a very clean finish.
Whether you are into light lagers or dark ales, we suggest you give it a shot.
5% ABV
British Bob Porter
Our take on the classic British Beer. Medium bitterness from traditional English hops with a smooth chocolate finish from a range of malts. English malt, hops and yeast with water – nothing more!
5.5% ABV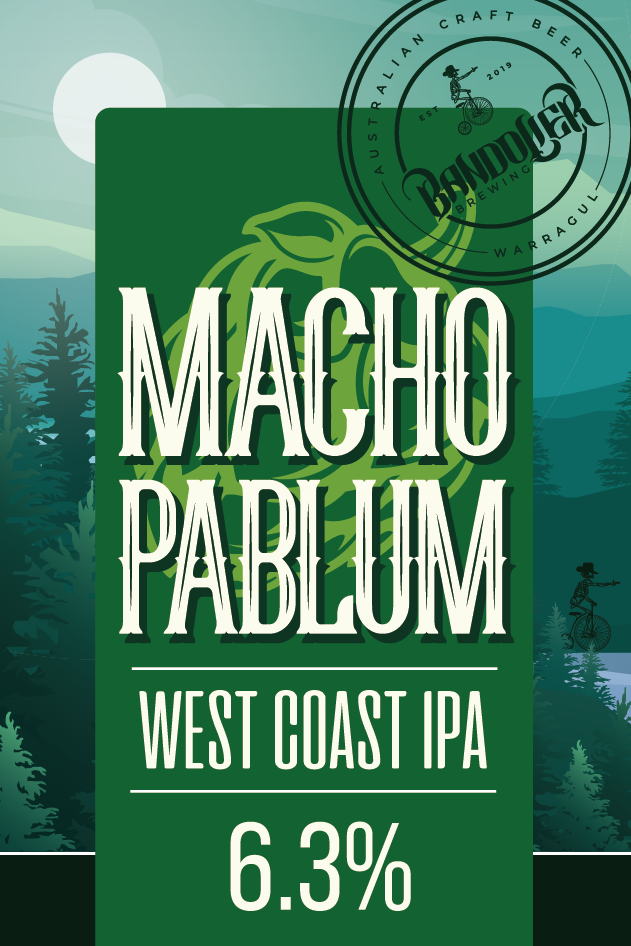 Macho Pablum West Cost IPA
Macho: (adjective) masculine in an overly assertive or aggressive way.
Pablum: (noun) bland or insipid intellectual matter, entertainment, etc.
The name of this beer is a nod to old school bitter West Coast IPAs and to one of the greatest bands of all time, Propagandhi, from where the expression "macho pablum" came.
6.3% ABV
Mandarin Sour
The first of the Collab Lab series crosses the divide between metro and regional with a first ever for both Moorabbin's 2 Brothers Brewery and Warragul's Bandolier Brewery by creating a zesty mandarin sour. This traditional Kettle Sour brings a malty body bursting with the juiciest sherbet-like mandarins finishing with a clean, zesty sourness. 
4.5% ABV
Raspberry Wheat Sour
The second in the Collab Lab series between 2 Brothers Brewery and Bandolier Brewing is this blended sour of three fruity favourites. Pineapple, passionfruit and guava combine into a fruity cocktail balanced with a light malt body, and crisp, refreshing sourness. High in carbonation for a spritzy, summer thirst quencher.
5% ABV